Would you like to restore your tub or shower to its original condition without having to replace it?

Cracks & Chips LLC specializes in repairing cracks and chips in bathtubs and showers.
We're based in Orlando and offer our service all over Florida. If you are in need of bathtub or shower crack repair we hope you will give us a call.
Our work is guaranteed and we offer expert color matching that will make your tub or shower look like new again while being far less expensive than replacement.

If the bottom of your shower is cracked even if there is a hole in the wall from moving plumbing fixtures – we can help.

We repair porcelain, acrylic tubs, composite tubs, cultured marble and fiberglass showers.

We offer expert color matching.

We offer professional repairs on bathroom fixtures – from a small nick or chip up to extensive damage and cracks.
If your tub is in good shape, still has its gloss but suffered a blow which caused a chipped area in your bathtub. Then your bathtub maybe a good candidate for bathtub chip repair. With our expert color matching you'll never know there was a chip!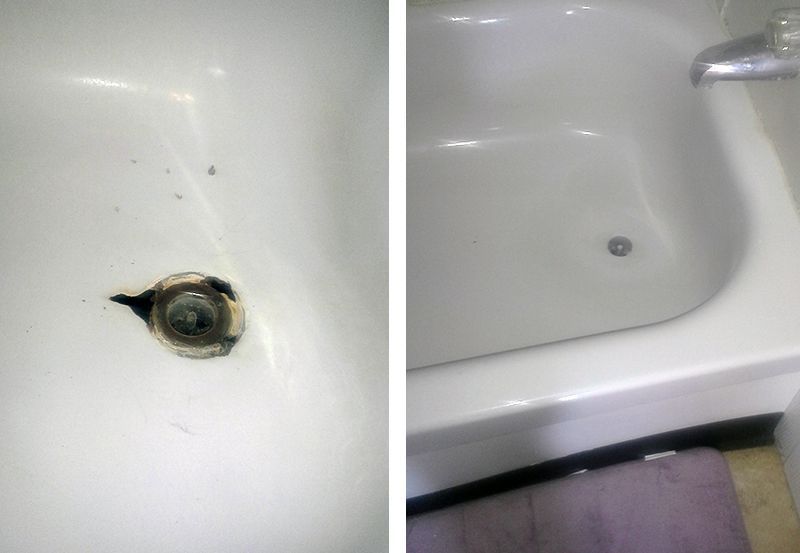 Our valued customers include builders, plumbers, tile companies, home owners, hotel and motels, and apartment complexes.

We offer crack, chip and hole repair in bathtubs, tile showers and spas. We also install no slip bottom slip resistance mats.

Our goal is to offer outstanding customer service and satisfaction.

You don't have to refinish or replace your tub or shower – we offer an affordable alternative. We'll repair the damaged area and expertly blend the color so the repair in unnoticeable.
Ask us about our Non-slip bath mats.
Cracks & Chips LLC – Repairing Cracks & Chips in bathtub & showers. We offer expert color matching, 30 years experience, and we guarantee all work. Call us today at 321-246-1969!